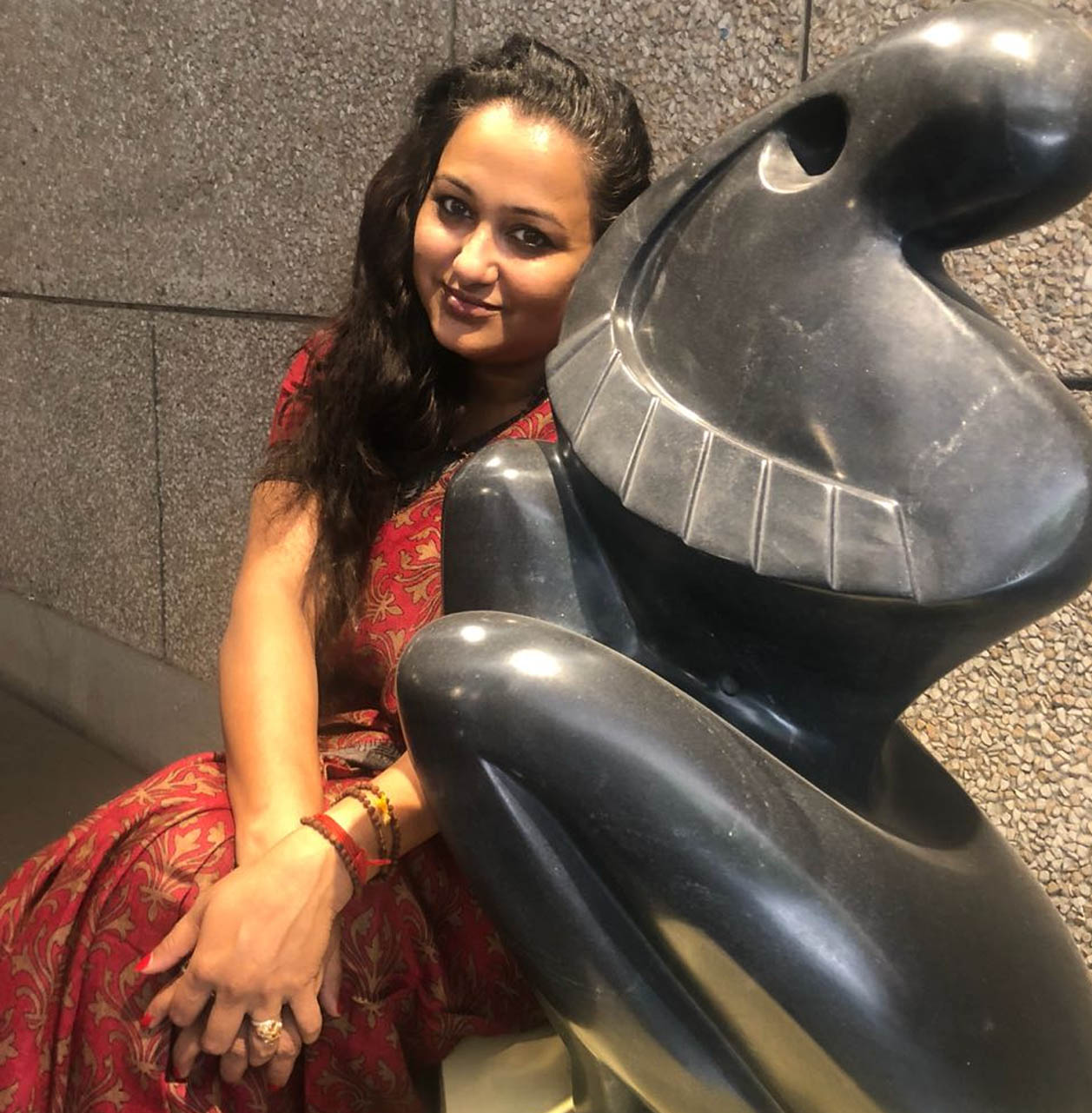 Adittee Garg
Sculptor
Sculpture was perhaps the first form of expression in human history and has represented more than its fair share of artistic masterpieces and iconic milestones.
Strongly influenced by emotion, Devotions and strong feminine form, and working in three dimensions, adittee have worked to shape marble, bronze, wood, and other materials into incredible forms.
Aditteegarg a versatile sculptor both in terms of concept and execution which can be seen with a remarkable flow in her figurative sculptures and great depth in her abstract compositions.
Adittee is endowed with incredible imagination in her visual faculty and magic in her fingers that chisel these sculptures. She is blessed with remarkable artistic skills.
Initially inspired with local porters called kumhars in her childhood. Adittee started her remarkable journey when she was very young.
A graduate from Delhi University in 1998 and got a BFA in fine arts from Khairagarh University in 2012. Adittee joined a painting course at the Triveni Kala Sangam in 2003 along with BFA course in water colour painting with the Benaras Hindu University in Varanasi.
Adittee is a versatile sculptor and does a clean job on all the mediums including wax, Stone, POP, Glass, Metal, Marble, Redstone etc.
In short, Adittee is a sculptor who is comfortable with all mediums of sculpture.